let them be born in wonder
From every room in the hundred-year-old historic houses Northfield calls home, children come pouring out with books in hand. Students and faculty brush shoulders in the halls.
Someone plays the piano while a group of students sings. Stairs creak. Children laugh. The bell rings again and students hurry to their seats around the table. The learning begins.

Experience the
Northfield Difference
LEARNING
Northfield offers a Liberal Arts education to children grades 6th-12th. Northfield students are taught how to learn rather than what to learn. Through practicing the progression of knowledge through grammar, logic, and rhetoric (the Trivium), Northfield faculty guide the students as they construct a toolkit for lifelong learning.

COMMUNITY
At Northfield, we believe that one end of education is service. On Wednesdays, Northfield teachers and students trade textbooks for tools and go to work. We help local charities, businesses, and neighbors. This service offers our students experience with the professional world and compassion for their shared community.

FAMILY
At Northfield, we approach education with respect for the whole person. We do not simply study together, we live our lives together. Students enter the Northfield family in addition to their own family, and Northfield becomes in loco parentis (in place of the parent) during the school day as students and faculty learn together.

7:1
the average student-to-teacher ratio
1993
the year Northfield was established
26%
the percentage of HS students taking college coursework
65
Annual average number of students attending Northfield
from parents and alumni of Northfield
"

I'm so grateful to everyone who followed their dreams and created the school! I am so glad I was able to follow my gut feelings and make a decision that molded my daughter into the healthy, happy, well educated, successful woman she is today!

"

— Donna A., parent

"

I feel that I would have been prepared for almost any path that I might have chosen coming out of [the school]. ... [because it] is "life prep" instead of "college prep" ... [it] isn't a vocationally oriented school, and that gives the students an edge, I think. You come out of school knowing how to learn instead of simply possessing a narrow set of skills that determine what you're going to do for the rest of your life. That's very freeing.

"

— Robert E., alumni

"

When I was first out of NFS I was able to easily identify how I saw, valued, and desired education (moreover, life) differently. Over time my poignant experiences at Northfield have become a mellow undertone to my life; nevertheless, effective. I still ask questions, seek a historical perspective in addition to the current/modern one. . .It is difficult to put the effect of Northfield into words...it's one of a kind.

"

— Anna H., alumni

"

I feel that I had an advantage going into college because of the academic rigor I experienced at Northfield. The influence of the other high achieving students and the high expectations of the teachers at Northfield helped to push me further in my studies…Northfield played a role in my decision to become an educator. I had many positive experiences with teachers at the school and I wanted to be able to do the same for future generations.

"

— Lindsey D., alumni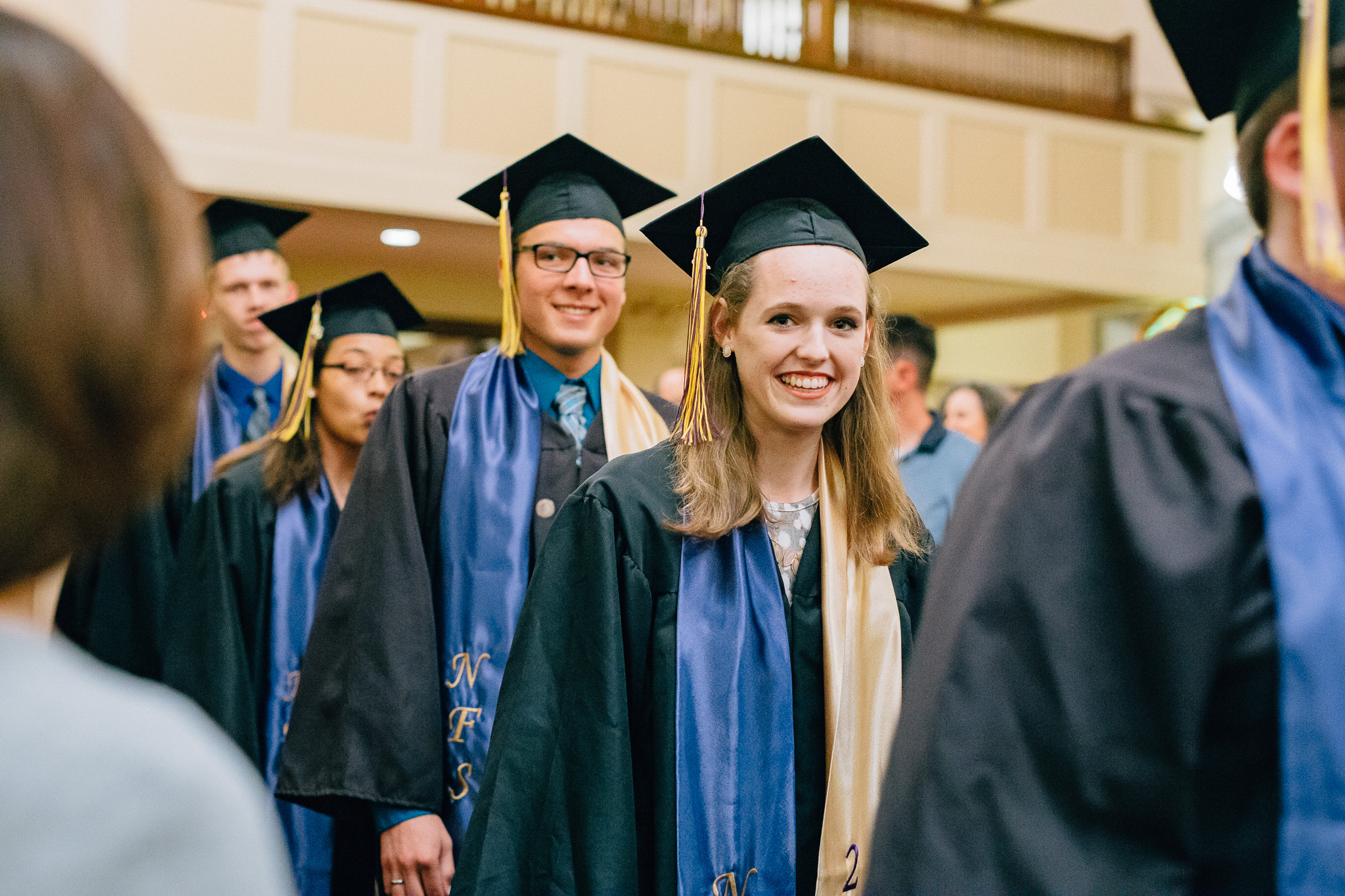 Here are just a few of the places our students have gone to further their education.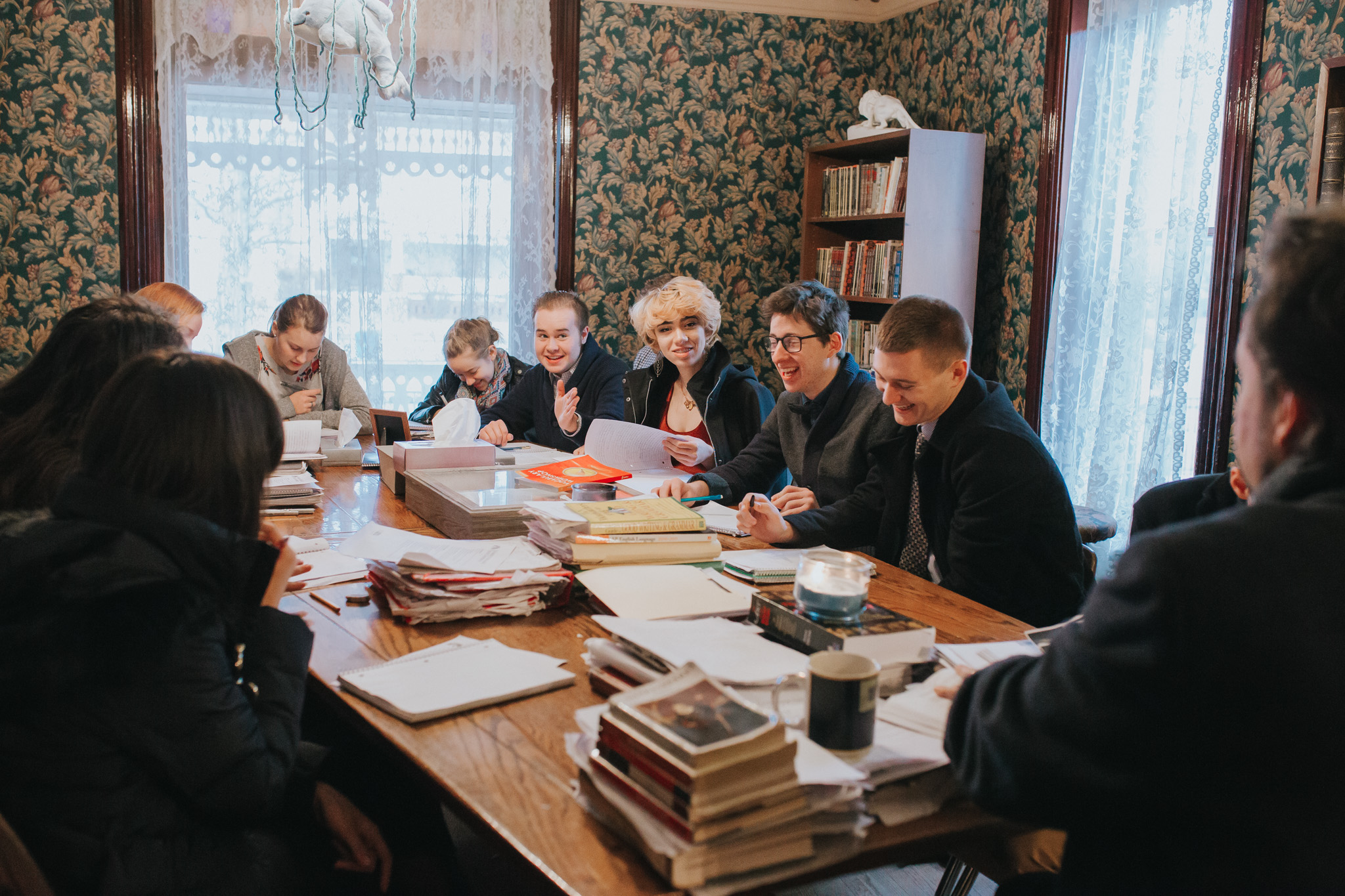 We invite you to take a seat at our table where we are continuing the Great Conversation. Your contributions are not limited to financial resources, but include time, thoughts and connections that all serve to support our students as they become prepared to take their turn in the world that awaits them.